No travel so lets up-skill! ​
​

With no travel on the cards any time soon as the 2-weeks compulsory quarantine has been extended until 31 December 2020, we thought you might be interested in up-skilling yourself or take a refresher course.
We found some interesting courses online and face-to-face that might interest you. We looked for local learning centres and providers to stay on the same time-zone and support local businesses and organisations!
​
Digital Marketing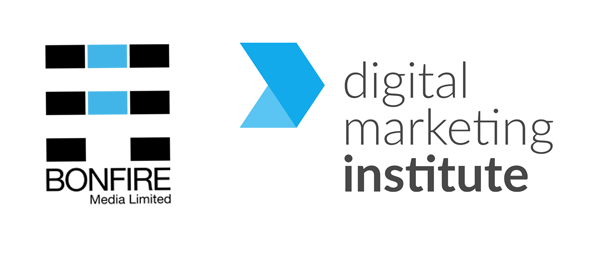 FLEXImums has partnered with Bonfire Media, based in HK; they offer a range of courses, online and face-to-face on a part-time and full-time basis. They have been running the courses for over 5 years.
Bonfire Media is an education partner of the renowned Digital Marketing Institute (DMI), and customise some of the syllabus and case studies to fit the local market.
Their students are typically professionals with at least 10 years of experience. They may be communications professionals with a more non-digital upbringing either on the client side or agency side; entrepreneurs and business owners, and fleximums - professional women who want to spend more time with their children but have spare time to work or are looking to return to the workforce and make a career change.
​

The course gives you a proper holistic view of what digital marketing really is. It explains to you the strategic role of various digital channels in the buyer's funnel, and enough of the nuts and bolts behind each channel so that you'll know how to resource for it.
And most importantly, it discusses how to shed the traditional mindset change that is necessary to embrace digital marketing.
Through our partnership we are able to offer you a special discount for their upcoming courses during 2020. When applying on their website, use promo code: FLEXIMUMS to receive a 1000HKD discount of all courses. (valid until 30 November 2020).
Check out https://www.bonfiremedia.hk/upcoming-courses
Business Administration & Secretarial Studies
​

HKU Space offers a wide range of Programmes and Short Courses. Below we have listed some, but check out their website as they have plenty more.
They are offering a 1-year part-time Diploma in Business Administration & Secretarial Studies. Should you already be qualified or have taken such a course, a lot of companies have started to look into professionals with Corporate Governance background and HKU Space is also offering such a course. You might even be exempted of some modules based on previous experience.
https://hkuspace.hku.hk/prog/dip-in-business-admin-and-secretarial-studies
What to expect from this course:
develop participants' business communication skills and customer relation management in the workplace;

equip participants with fundamental accounting concepts and basic bookkeeping skills so as to handle daily account related tasks during office operation;

equip participants with records management concepts and skills for daily office operation;

develop participants' interest in office administration and to appreciate the administrative role within an organisation
The cost of programmes at HKU Space are affordable and can add value to your CV.
Check out the link below to find out more about the programmes.
https://hkuspace.hku.hk/programme
Accounting
Startups and SMEs are always looking for people with accounting experience, ideally an all-rounder who can pick up some administration work, HR and take care of the basic accounting.
​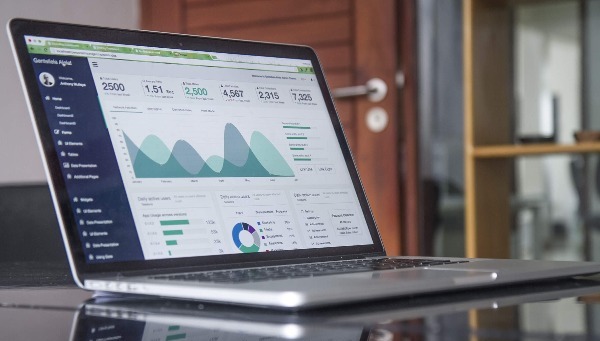 In comparison to 5-10 years ago, a lot of companies are now using cloud-based software such as XERO, Quickbooks, or similar programmes.
If not a XERO account holder, you can sign up for a 30-day free trial, and access all their learning tools and videos. You can also find some tutorials online.
I highly recommend you check out the software and get yourself familiar with it as they are here to stay! Good thing about those cloud-based systems is that you can access them remotely!

XERO free trial https://www.xero.com/hk/signup/?gclid=EAIaIQobChMIsOCh-pPl6gIVQp_CCh3oxQ8IEAAYASACEgKOJPD_BwE&gclsrc=aw.ds
Love Bookkeeping in XERO websinar https://tv.xero.com/detail/video/6011256252001/love-bookkeeping-in-xero-webinar
Quickbooks has a whole range of tutorials to keep you busy for a while 😉 https://quickbooks.intuit.com/au/learn-and-support/quickbooks-online/video-tutorials/
Interior Design
Last but not least Interior Design – over the years I have seen on your CVs that quite a few of you have taken Interior Design courses online or in-person.
I am sure a lot of you have heard of Insight School of Interior Design Hong Kong. They offer Interior Design courses. If it is not for your next career move, your personal home and family will be thankful!
​
​

We also partnered with Insight School of Interior Design and they are happy to give our network a 1-day free course (valid till July 2021) for any 3 courses booked. This offer will be valid till August 27. All courses can be booked directly online but to benefit from the special offer, you will need to email Nimasha Denver at Insight School of Interior Design with using the promo code 'InsightXFlexi' in the subject line.
Check out their website and interior design lesson plan
https://www.insightschoolhk.com/course
https://www.insightschoolhk.com/course/short/introduction-interior-design
There are many other courses, and programmes out there. A quick google search will give you lists of local and international providers. I do recommend to do your research and support local if you can!
Below some international online programmes providers and universities offering free courses during the pandemic:
Harvard university is offering 67 courses for free during this pandemic. You may share the link with anyone who wants to
spend their time learning something new. https://onlinelearning.harvard.edu/catalogkeywords=&paid%5B1%5D=1&max_price=&start_date_range%5Bmin%5D%5Bdate%5D=&start_date_range%5Bmax%5D%5Bdate%5D=
And a list of other universities offering courses https://www.classcentral.com/report/free-online-learning-coronavirus/​
​