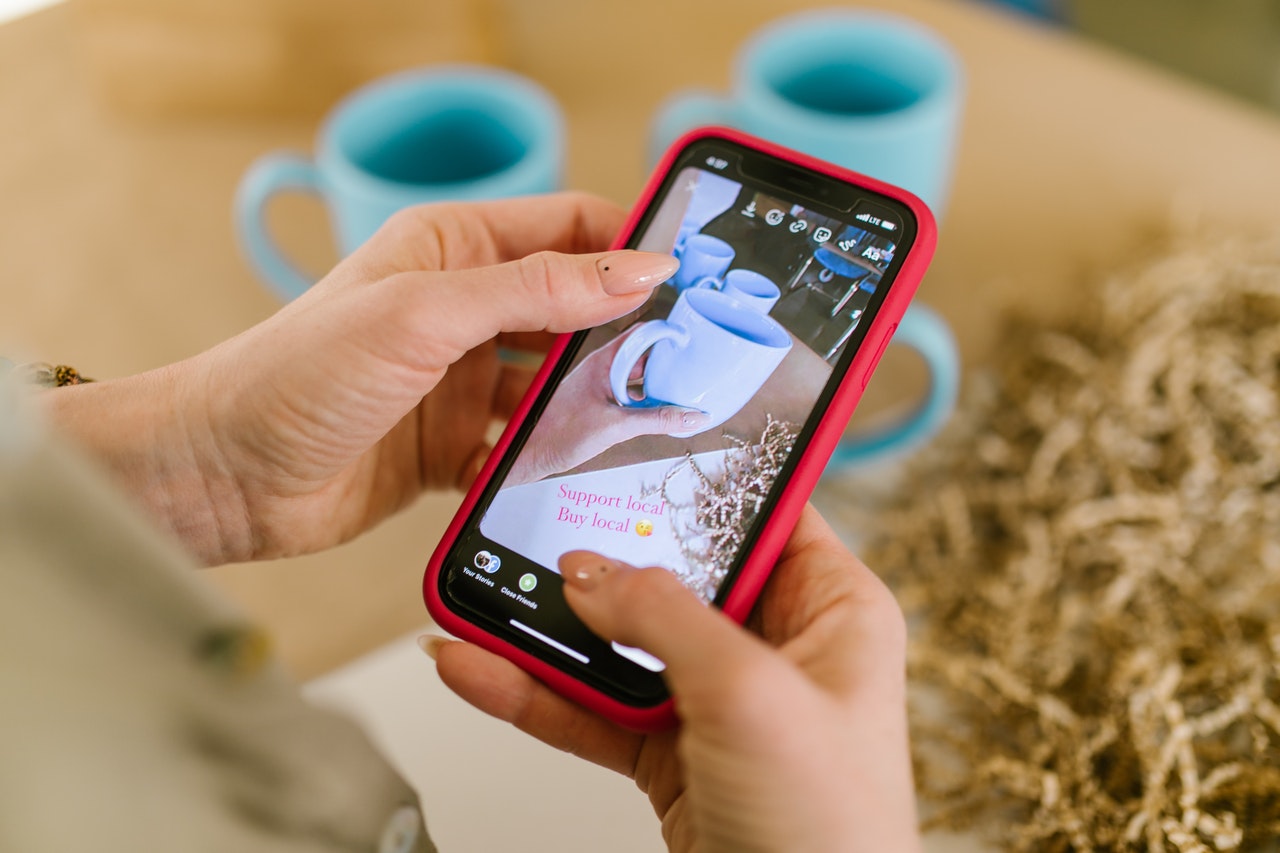 In the past two years, many things have changed in our lives, including our daily routines. Dining out, going (window) shopping, or just meeting up with some friends or colleagues for a coffee or lunch mostly moved over to Zoom. We are all affected by these changes. However, small businesses face challenges beyond just changing habits. Supporting local communities and helping them with small acts can ensure that they still earn their living and even thrive during these challenging times. We, at FLEXImums, are a small business, and while we are a service-based business, we meet many brand owners talking about how they had to adjust to the changing habits of their customers. We collected a small list of things that you can do in your neighbourhood to support your local shops and brands easily and for free:
Share their posts on social media: follow the brand for updates and share their posts in your network. It takes a minute but does a world of good when it comes to supporting small businesses. These brands now share on various social media channels, so there is a good chance you find an update from your favourite local brands on the channel you use.

Write a review: this is another excellent way to support small businesses. It makes them look good, and you help them explain to others in a neutral way why people should use their services and goods while you are giving them exposure and ultimately helping them get new customers.

Sign-up for newsletters: By doing this, you can show your support towards the business while also keeping track of their upcoming activities, events, and new collections. Once you receive their latest updates, it is just a couple of extra clicks to forward it to your friends and family too.

Comment on their posts: complement their post, leave a simple message to show support and feel free to elaborate on your experience if you've tried and tested what they are talking about. Through your comment, they can instil trust in others and initiate conversations with others too.

Re-post a pic, tag them, and give a shout out: When you buy something from one of your favourite small businesses, simply re-posting the content, sharing your new purchase, and tagging them can make a big difference. WHY? Because you are sharing it with your entire network while also providing supportive feedback to other potential customers or people in your neighbourhood.

Tag a friend: join those promotions when brands offer special prizes for tagging your friends. Pick the ones that will be most likely interested in the brand and engage with the post. It is a win-win for everyone.

Introduce the brand you love to others: a simple yet powerful way to help promote a small business. Talking about a brand and introducing it to your friends and family can easily help them gain new customers because your network trusts you. With your recommendation, they will be open to finding out more about any small business.

Show your support and appreciation: Tell them you love what they do and show gratitude for having access to their services and products. A small act of kindness may just make someone's entire day (or week). It's free, and it is invaluable.

​
We hope this list helps you find new ways to support your local community and your small business owners. If you find any other ways to support them in a meaningful way, feel free to leave us a comment or DM. And of course, as a small business, we appreciate it if you support FLEXImums any way you can.