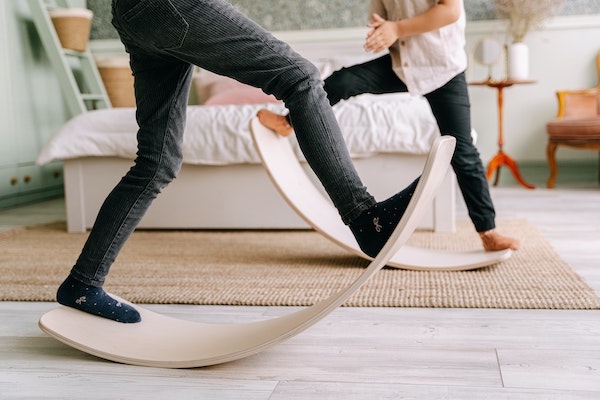 ​
​
​
It is not easy being a mum and a full-time employee. We find that close communication with one's partner and proper planning can help make sure things fall in the right place instead of falling apart. We've collected a couple of tips that will help you to keep a well-balanced family and work-life:
​
​
​
Communicate with your partner: make sure you tell them when you need help and precisely how. Don't assume that your partner will read your mind and automatically know how to support you the best way. Spell. It. Out.

Make a weekly (or even daily) plan. Sitting down once a week to put on paper or the computer all the upcoming events related to work, kids, grocery shopping, parents, pets, and family life can help in many ways. First of all, to ensure you don't forget things. Secondly, if you allocate time for specific tasks, you will keep track of things easier. Don't forget to block time for yourself – even if it is just a 15 minutes coffee enjoyed in peace and quiet.

Find reliable childcare. We are lucky in Hong Kong to have access to a variety of options. It is better to have access to help and allow yourself to focus on other things so that once you are done with work, you can really focus on your family. Quality time over quantity is something to remember. If your child has the full attention of an adult while you are busy, it is much better than having a needy child around whom you are not able to attend to.

Eliminate your time-wasters. If necessary, reduce your lunch and coffee breaks and feel free to say no to after-work drinks. You want to deliver high-quality work – at work and be the best parent and mum at home. Feel free to say no to things that are low on your priority list and focus on things and people that really matter.

Find your tribe. Especially with new ones, finding people who are in the same shoes as yours can be challenging. We also understand that you love your child more than words can say; however, it is quite natural to crave other adult's company. It is also okay to miss grownup conversations, dressing up nicely with makeup and high heels included. Let go of mum guilt and book your friends for dinner, a chat or a morning coffee break and make sure to have your partner on board with helping you out wherever you need it.
All in all, not going with the flow but instead planning things proactively can make a significant difference in your day-to-day life. Nobody is expected to do everything. Mums often have that "I-can-do-everything" attitude from the outside that covers the reality of crumbling on the inside. Speak up, ask for help, and get organised!
​